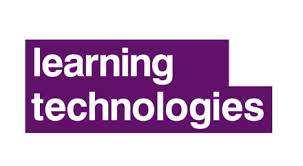 Three days isn't really long enough to reflect on everything that I saw and heard at Learning Technologies […]
A central part of our role as industry analysts at Fosway is to understand and make sense of the evolution of technology and ongoing shifts in the market. To that end, the Fosway 9-Grids™ were […]
Today we unveil our annual Fosway 9-Grids™ for Digital Learning, Learning Systems and Authoring Systems. Now in their fifth year, the 2017 Fosway 9-Grids™ have been recalibrated to reflect major shifts in the learning technology […]
As we move beyond the old notion of 'e-learning' and are now more likely to talk about digital learning instead, it's important to get beyond the hype surrounding the next generation of learning technology and […]
We're delighted to unveil the first look at our new research, conducted in partnership with HRN, the world's largest corporate HR network, into the realities of HR across the corporate landscape of Europe. The data […]
This week I attended the annual Learning Live event in London. Here are my key takeaways from an engaging, thought provoking event.
Jane Bozarth on showing your work
There's a distinct 'back to school' vibe around here this week. After an August where I didn't go on holiday, but seemingly everybody else did, it's all of a sudden noisy on my networks again. And I have the first event of the new 'school year' to look forward to: Learning Live, the annual conference of the Learning and Performance Institute (LPI).