LEARNING TECHNOLOGIES 2018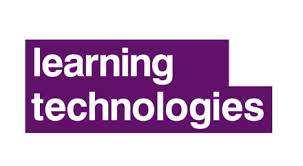 Now in its third year, the Digital Learning Realities research is brought to you by Fosway Group and Learning Technologies – and its supporting community of over 10,000 L&D professionals worldwide – The Learning and Skills Group. The goal is to provide the definitive research on the digital learning market. This year, we gathered data from beyond Europe into Asia-Pacific from the largest cross section of digital learning customers and suppliers to create a much needed independent barometer of the digital learning market. Over 1300 L&D professionals have taken part already and there's still time to have your say. Below are details of where else you can catch the Fosway team at this year's event.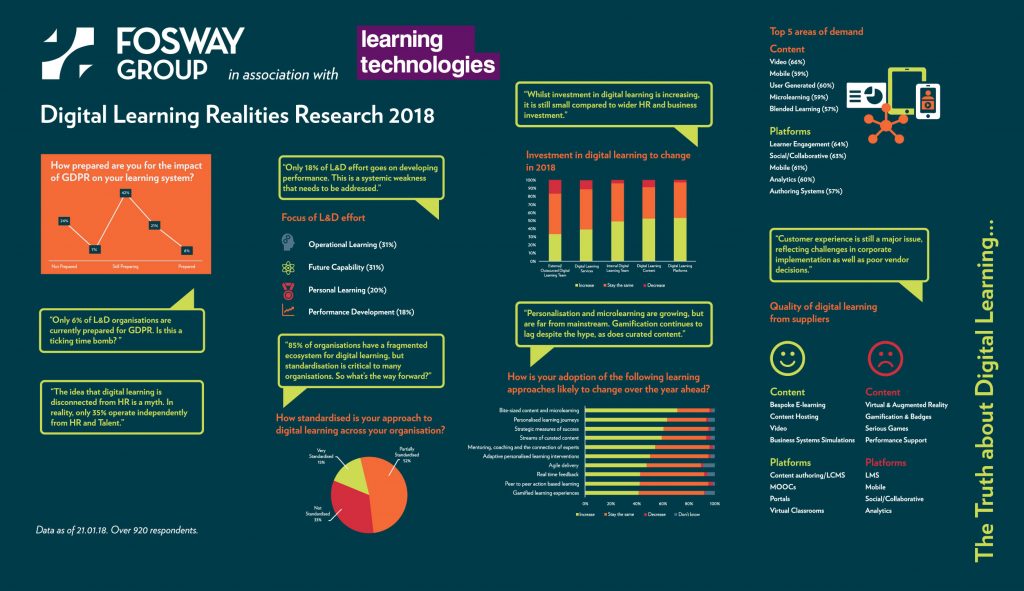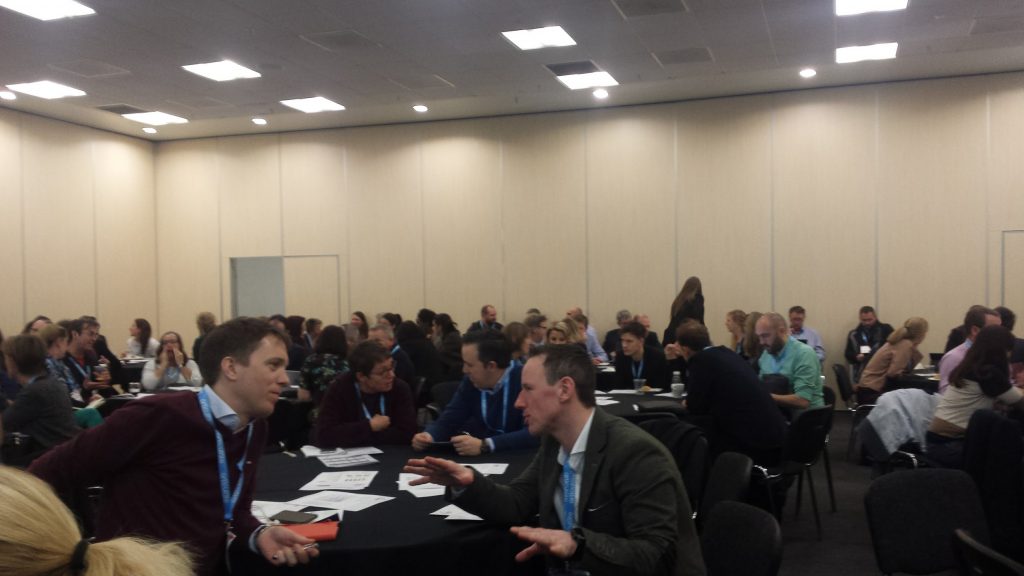 The Truth About Digital Learning, Conference Roundtable, Day 2, 12.20 – 13.50 #L2S1

How does your experience of digital learning compare with others? Which technologies are really working in L&D and which are just hype or wishful thinking? In this roundtable session, David Wilson and David Perring help you make informed decisions about your digital learning solutions and investment. You can download a full copy of the presentation here. The practical real-world insights will include:
How L&D budgets and skill sets are changing with the growth of digital
Who's really using what technologies today (and what you'll be using tomorrow)
The implications for your current learning systems and content
Making sense of the market and managing your suppliers
Brand new data from the 2018 Digital Learning Realities research
Nudging us to deliver continuous learning – Conference, Day 1, 11.10 – 12.20, #T3S1

Will the next revolution in corporate learning come from converting our traditional courses and legacy e-learning experiences into microlearning, curation and gamified e-content?  Or is there another way to imagine corporate learning which breaks down the divisions of formal vs informal learning, 70:20:10 and the L&D obsession with delivering content rather than change? David Perring shares practical insights and challenges us to consider the following – his full presentation is available to download here:
Thinking about creating learning cycles
Using nudge to proactively drive learner relationships
The Big Picture for AGILE Learning Experiences
Assessing your current strategy and solutions ecosystem
Designing learning experiences for learner engagement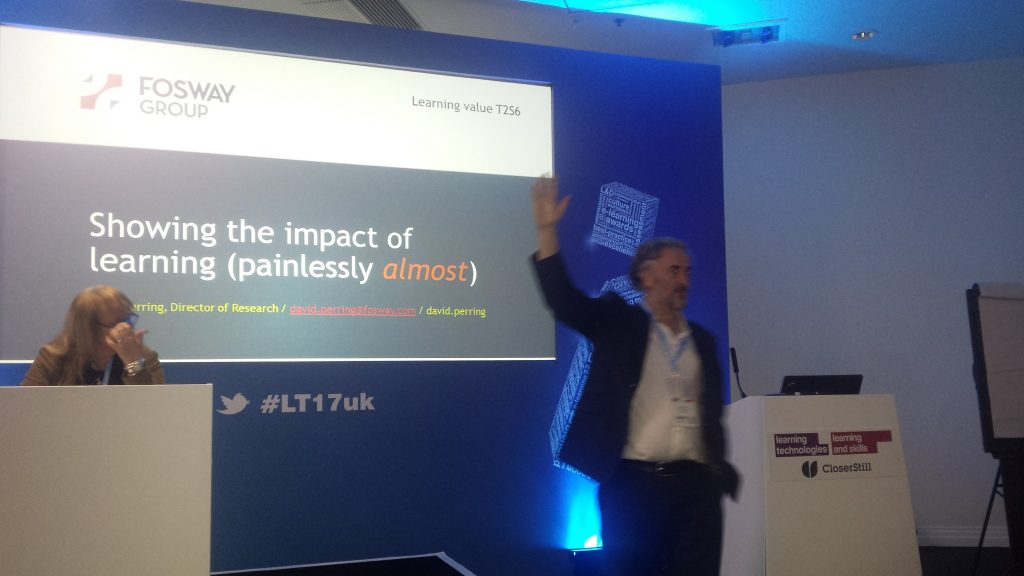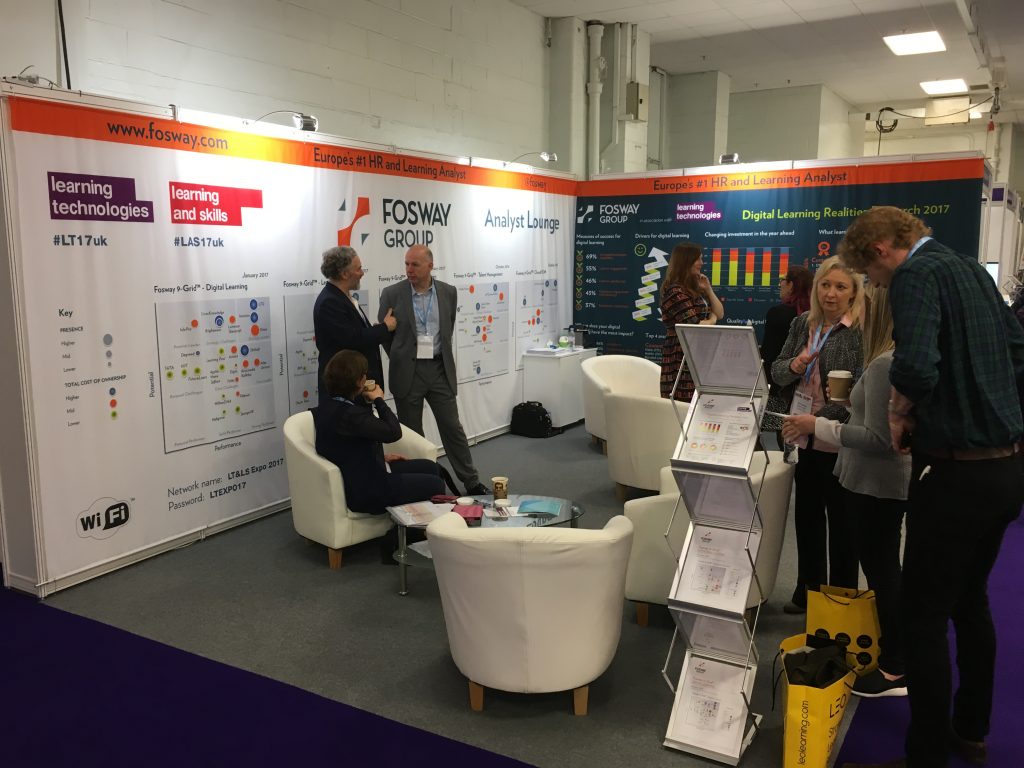 Fosway Analyst Lounge – Expo

Now a regular fixture in the Learning Technologies expo, the Fosway Analyst Lounge provides independent insights to visitors, whether you are from a corporate organisation, a vendor or a consultant. Collect your copies of the new 2018 9-Grids™ for Digital Learning and Learning Systems, as well as the initial headlines from the 2018 Digital Learning Realities research.
Our role is to help you make sense of everything you see and hear at the event and apply it to your unique context. If you are an L&D leader looking for an expert impartial view on learning technology decisions, market or suppliers, or if you would like to discuss our latest research or Fosway's new corporate programme for providing 'critical friend' input and advice, come to stand R12 and see us.
The official Learning Technologies backchannel

Once again, our head of content communications, Kate Graham, acts as the social chair for Learning Technologies. Her backchannel team will be sharing tweets, videos, blogs and any other way they can find to bring the latest insights and information from both the conference and the exhibition across the two days.
Simply search for #LT18UK in your social media feeds for a live stream of learning. Uniquely, there is a correspondent in every session so you can tune into the topics or speakers particularly close to your heart. Read up on all you need to know to tune into the backchannel on our blog.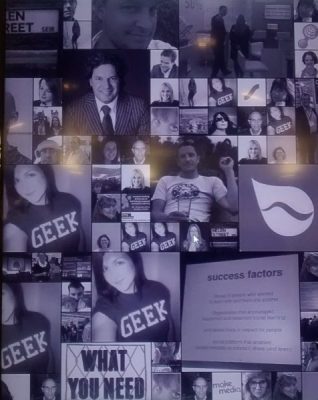 Catch up with the 2018 market and solution trends in our 9-Grid™ reports