The Fosway 9-Grid™ report for Cloud HR is a multi-dimensional model that can be used to understand the relative position of solutions and providers in the European Cloud HR market. It allows you to compare different solutions based on their Performance, Potential, Market Presence, Total Cost of Ownership and Future Trajectories across the market.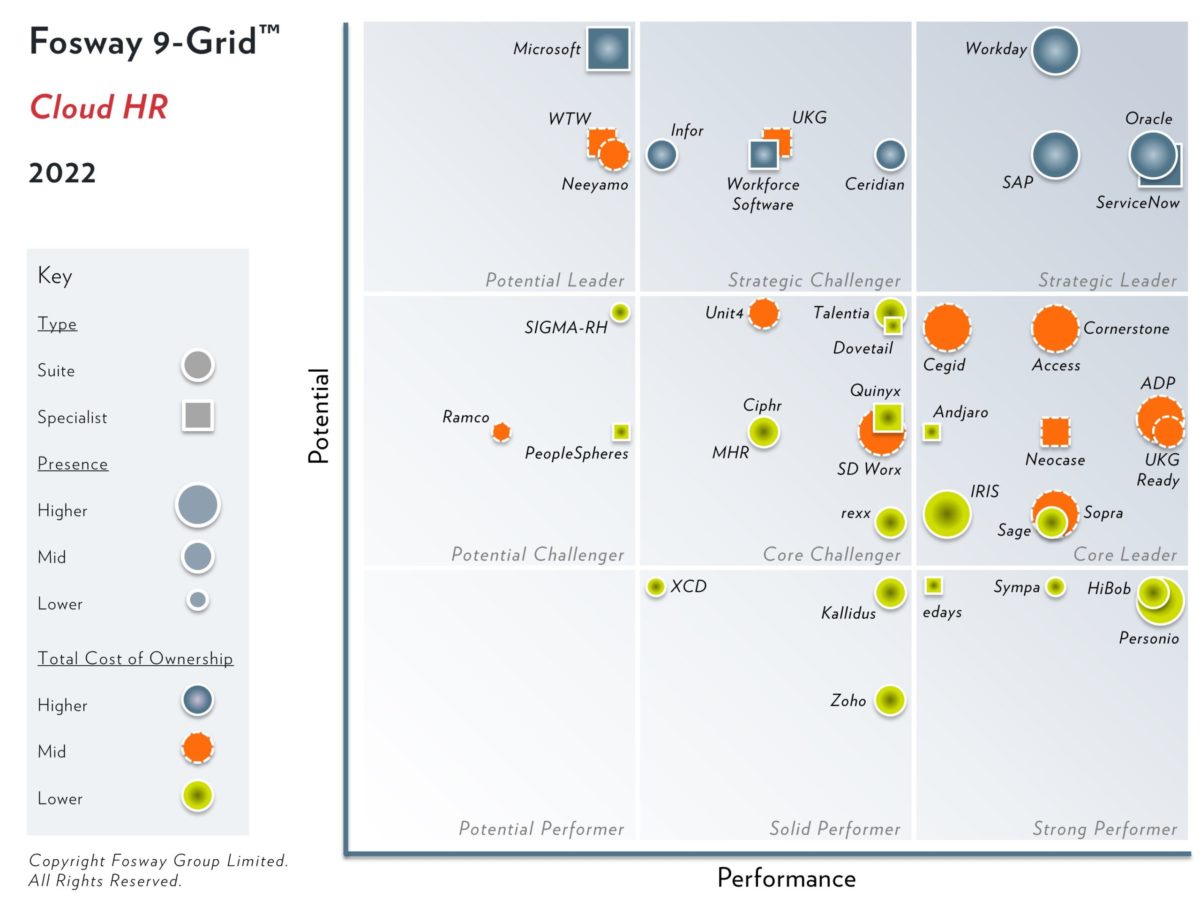 Download your copy of the full 9-Grid™ report which includes a summary of the latest market and solution trends in Cloud HR.
In order to understand how to interpret our 9-Grid™ model properly, we strongly recommend that you read our background paper 'Introduction to the Fosway 9-Grid™' which explains the model in detail, including the five key aspects of the research: Performance, Potential, Presence, Future Trajectory and Total Cost of Ownership.
HR is being challenged to really raise its game, both to deliver agile and effective people operations as well as transforming people experience across the organisation. So, it is incumbent on vendors to be able to also deliver truly agile platforms and a seamless experience for their customers. To see that there are fault lines appearing in Cloud HR vendors' ability to deliver the required experience is a cause for concern."
Ask the analyst: Live Q&A
Watch now to see Fosway's founder and CEO, David Wilson, and senior HR analyst, Dr. Sven Elbert as they unpacked this year's 9-Grid™ for Cloud HR research on October 4th. The 2022 analysis shows the operating context for HR teams continues to be challenging as organisations grapple with yet another new normal; rampant inflation, broken supply chains, regional conflict and extreme weather. This new research explores the trends and vendors transforming the Cloud HR market.