Welcome to Fosway Group, Europe's #1 HR Industry Analyst
Make better HR buying decisions faster
Why start your procurement process from scratch when we already have the research and insight to help you make better supplier decisions much faster?
HR is changing. Fosway's HR analyst practice provides independent research and advice on key trends, underlying business drivers, and outcomes from Next Generation HR and talent. From HR transformation, Human Capital Management and Cloud HCM to recruitment, performance and talent management, we provide the insights you need to transform your HR strategy, processes and technology decisions. And like the Roman road we draw our name from, our clients find that we're unusually direct.
With 20 years' unique insight into corporate learning technology and innovation, Fosway is Europe's #1 learning analyst. We provide independent research and advice on key trends and the corporate realities, including learning transformation, managed learning, LMS, digital content strategies, e-learning, authoring tools and LCMS, social, mobile and gamification trends. We don't have a vested interest in your technology or consulting choices. You can depend on us to tell you what you need to know to succeed.
9-GRID™
9-Grid™ is Fosway's unique five dimensional model that can be used to understand the relative position of solutions and providers in a particular market. It allows you to compare different solutions based on their Performance, Potential, Market Presence, Total Cost of Ownership and Future Trajectories across the market.
9-Grid™ is designed to meet the demand for analysis and insight for European and UK-based companies. Too often, organisations have had to rely on a US-centric view. Now you can gain invaluable insight before you even embark on your procurement process with 9-Grids™ available for Integrated Talent Management, Cloud HCM, Learning Systems and Digital Learning.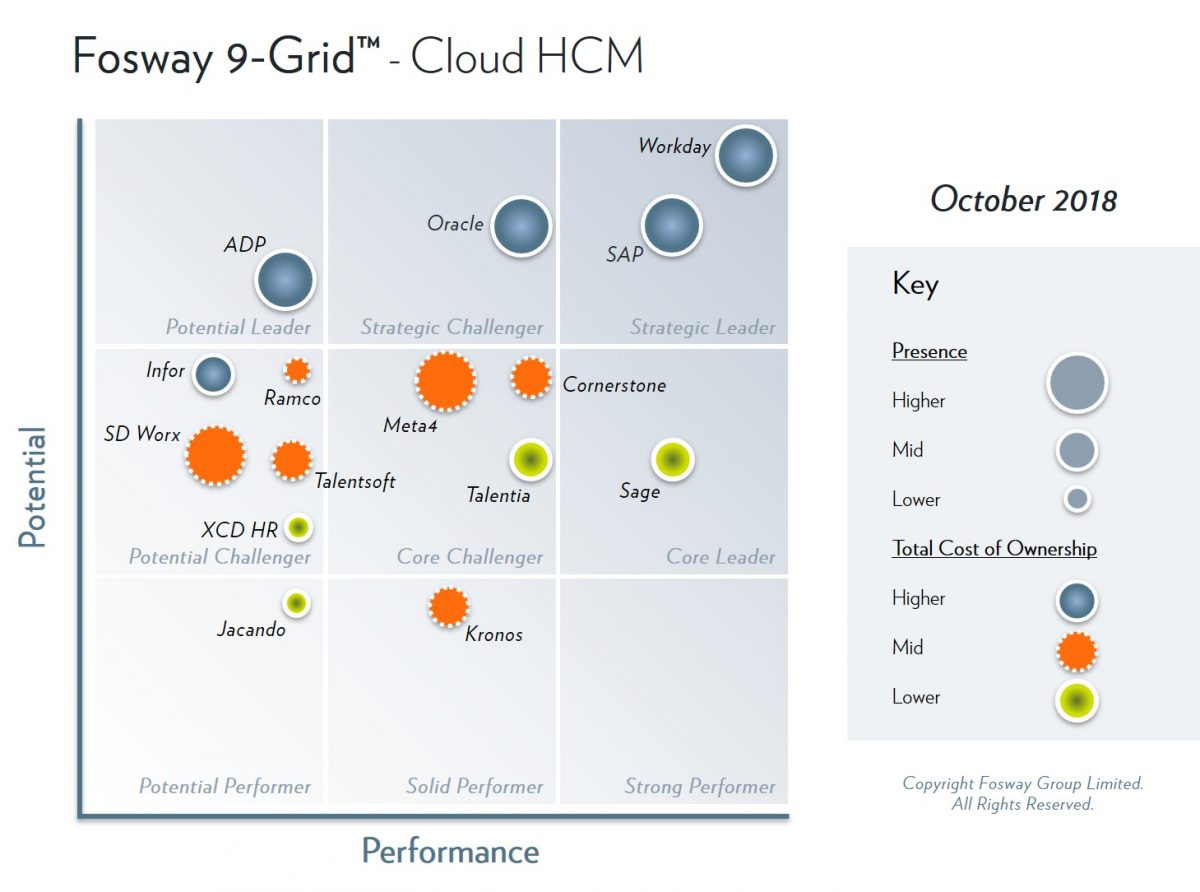 Fosway works with some of Europe's largest organisations including BP, HSBC, PwC, RBS, Sanofi, Shell, and Vodafone. We understand the realities of next generation HR and learning strategies and decisions within complex corporate settings and provide independent advice and analysis based on our deep insights.
CORPORATE SERVICES
When there are so many vested interests and so much conflicting advice, how do you make the best decisions around your Next Generation HR and Learning strategies? You need to get a wider view and deeper insight than just speaking to suppliers. That's where we come in. And like the Roman road we derive our name from, you'll find that we are unusually direct. You can depend on us to tell you what you need to know to succeed.


   READ MORE
VENDOR SERVICES
Whilst understanding and influencing corporate thinking will always be our core focus, we also believe we better serve our clients by positively influencing the suppliers too. To support this, we have created structured research programmes and added value services, specifically targeted at the vendor community. We aim to build strong, two-way relationships with providers of Next Generation HR, Learning and Talent solutions.

   READ MORE
Discover our latest research and resources