Learning Systems
The Fosway Group 9-Grid™ report for Learning Systems is a multi-dimensional model that can be used to understand the relative position of solutions and providers predominantly in the UK and European markets. It allows you to compare different solutions based on their Performance, Potential, Market Presence, Total Cost of Ownership and Future Trajectories across the market. The report is updated annually.
2018 continues the recalibration of the Fosway 9-Grid™ for Learning Systems to reflect solutions which offer either LMS or Next Gen Learning capabilities – including features to support social learning and gamification. This reflects the ongoing movement in the marketplace where buyers are increasingly looking to enable non-traditional training delivery – occasionally at the expense of some established learning functionality.
Download your free copy of the report for below which includes a full summary of the latest market and solution trends in Learning Systems. In order to understand how to interpret the research properly, we strongly recommend that you read our background paper 'Introduction to the Fosway 9-Grid™' which explains the model in detail.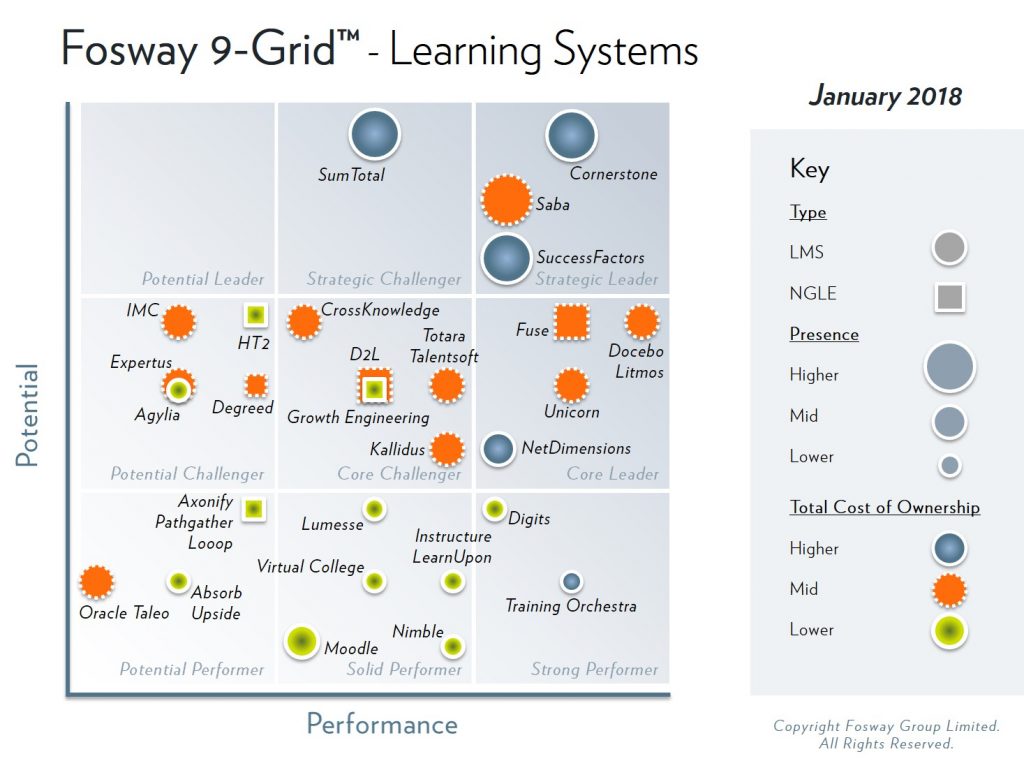 Access our online library of learning technology research, resources and insight