ASK THE ANALYST: 9-GRID™ FOR LEARNING SYSTEMS
The Fosway Group 9-Grid™ report for Learning Systems is a multi-dimensional model that can be used to understand the relative position of solutions and providers predominantly in the UK and European markets. It allows you to compare different solutions based on their Performance, Potential, Market Presence, Total Cost of Ownership and Future Trajectories across the market. The report is updated annually.
This unique session invited Learning Systems professionals to ask their burning questions around the 2021 research and the 9-Grid™ in general and you can now watch the full recording above.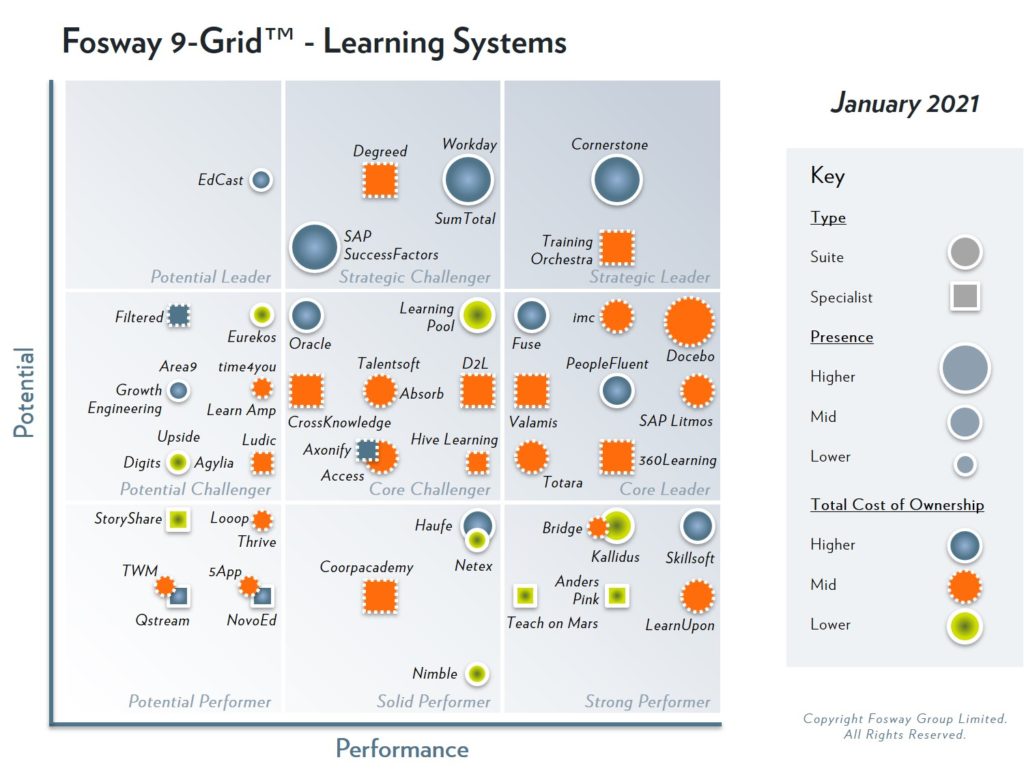 Download your free copy above which includes a full summary of the latest market and solution trends in Learning Systems. In order to understand how to interpret the research properly, we strongly recommend that you read our background paper 'Introduction to the Fosway 9-Grid™' which explains the model in detail.
SOME OF OUR LATEST RESEARCH
Some of our most recent research includes:
If you'd like to discuss any aspects of the research privately, please don't hesitate to contact jack.smith@fosway.com
LATEST RESEARCH
We are constantly researching the European HR, talent and learning markets and sharing the insights we gather in viewpoints, reports, articles, infographics and opinions from Fosway analysts. Sign up below and get our latest research sent straight to your inbox.