Cloud HR
The Fosway Group 9-Grid™ report for Cloud HR is a multi-dimensional model that can be used to understand the relative position of solutions and providers in the European Cloud HR market. It allows you to compare different solutions based on their Performance, Potential, Market Presence, Total Cost of Ownership and Future Trajectories across the market.
Ask the analyst: Live Q&A
Watch Fosway's founder and CEO, David Wilson, and senior HR analyst, Dr. Sven Elbert as they unpack this year's 9-Grid™ for Cloud HR research. The 2020 analysis shows the far-reaching impact of the COVID-19 pandemic as HR remains in the eye of the storm, supporting people and organisations through the turmoil of the crisis. This unique session answers your burning questions around the 2020 research and the 9-Grid™ in general.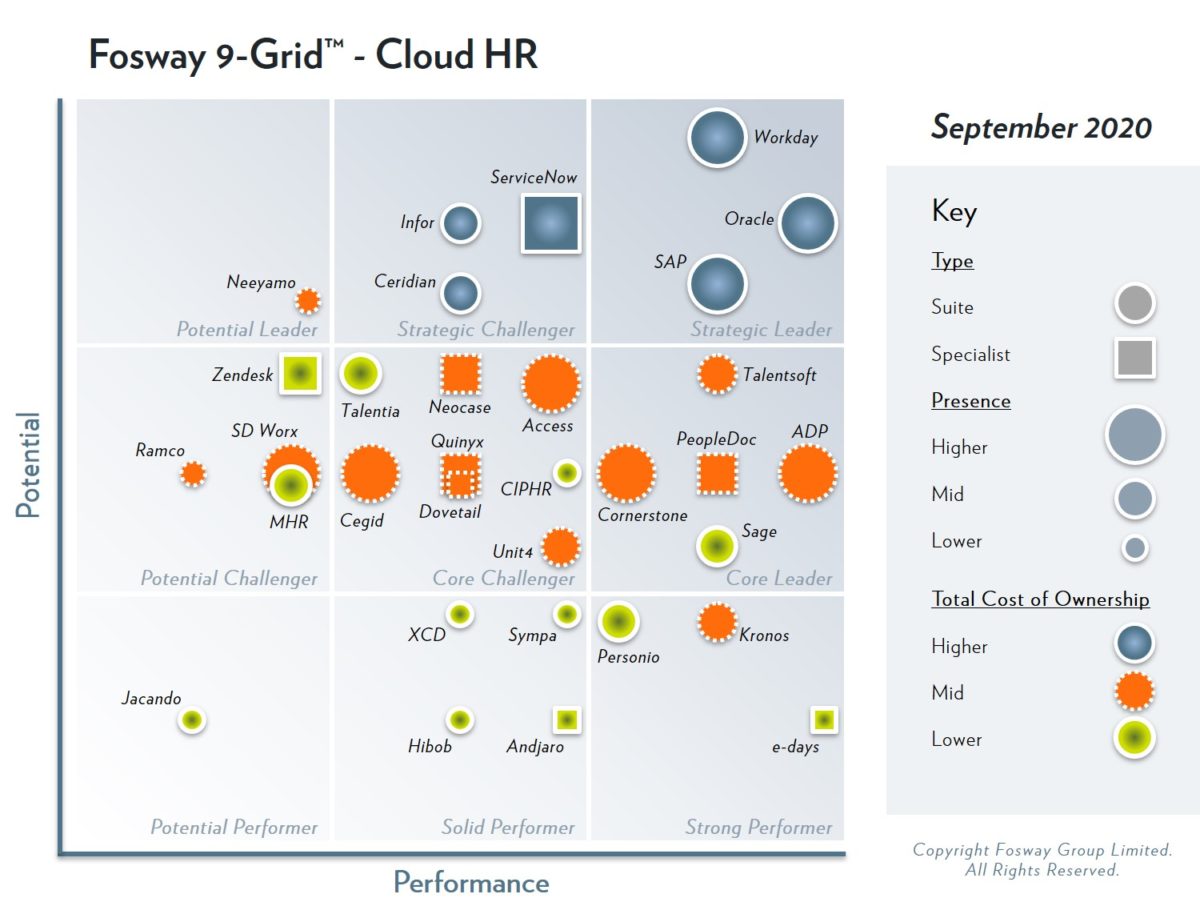 It's a massive understatement to say that COVID-19 has created extraordinary pressure on HR and for HR processes to become fully digital. But in the most challenging of circumstances, we are seeing HR adapt, evolve and flex to meet next levels of demand and flexibility. With all this change, it is definitely the right time to reclassify our analysis and the Fosway 9-Grid™ for Cloud HR to reflect this innovation, market disruption and shifts in buying behaviour from HR teams across Europe.
Download your copy of the full 9-Grid™ report which includes a summary of the latest market and solution trends in Cloud HR.
In order to understand how to interpret our 9-Grid™ model properly, we strongly recommend that you read our background paper 'Introduction to the Fosway 9-Grid™' which explains the model in detail, including the five key aspects of the research: Performance, Potential, Presence, Future Trajectory and Total Cost of Ownership.
Need help with strategy and system selection?