Learning Management Systems (LMS)
The Fosway Group 9-Grid™ report for Learning Management Systems is a multi-dimensional model that can be used to understand the relative position of solutions and providers in the UK/European LMS market. It allows you to compare different solutions based on their Performance, Potential, Market Presence, Total Cost of Ownership and Future Trajectories across the market. The report is updated annually.
Download your free copy of the report for below which includes a full summary of the latest market and solution trends in Learning Management Systems. In order to understand how to interpret the research properly, we strongly recommend that you read our background paper 'Introduction to the Fosway 9-Grid™' which explains the model in detail.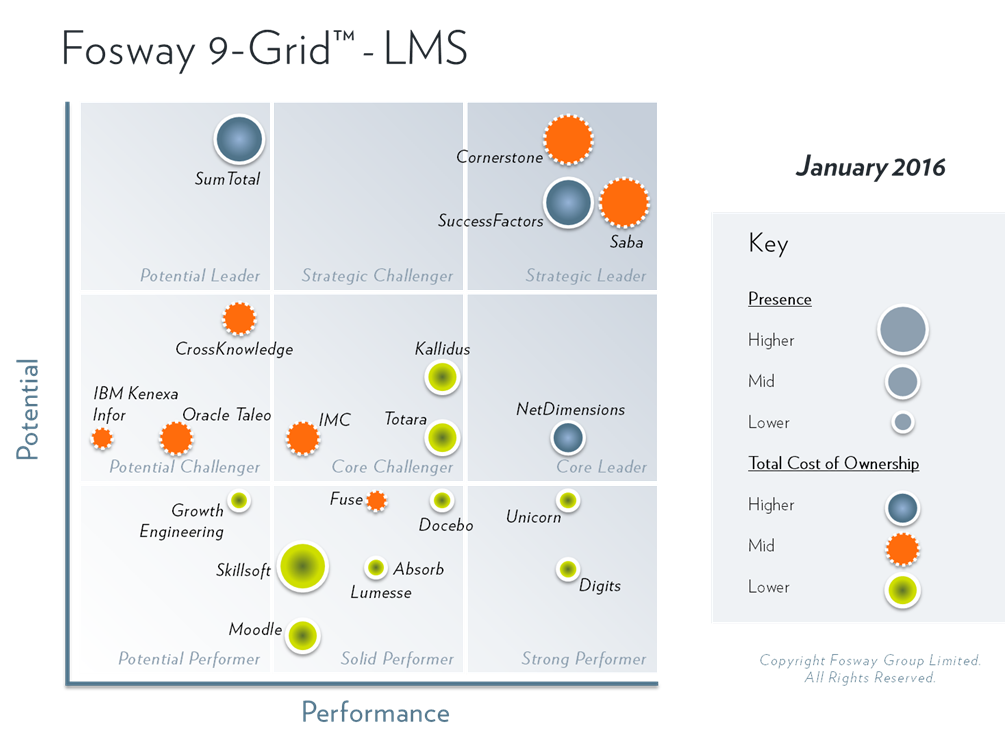 Get deeper insights on a range of LMS's with our Vendor Reports