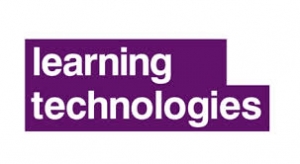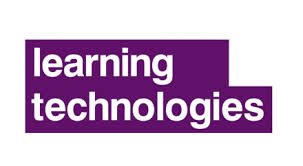 The Fosway team is currently gearing up for Learning Technologies, just like thousands of other learning professionals across the UK and beyond. As part of our strategic partnership with Learning Technologies and the Learning and Skills Group, we're delighted that our head of content and communications, Kate Graham, is once again chairing the backchannel for the event. Designed to share content and insights from across the conference and exhibition, this resource provides valuable updates whether you are attending in person or following from afar. Here is everything you need to know to maximise 5 conference tracks, 30+ sessions and 70+ speakers.
The backchannel
It all starts with the main conference hashtag #LT16UK. This is used on all conference tweets and is used by exhibitors and attendees of the Learning Technologies part of the exhibition. There is also the Learning and Skills hashtag #LAS16UK but if you're following the conference, then tune in via #LT16UK. In order to help followers cut through the huge numbers of tweets, Kate and her team will be using individual session hashtags as well as the one for the overall event e.g. Welcome to this session on the future of technology #LT16Uk #T1S1. The details of the hashtags for each session are published below. In addition to tweets, there will be blog posts, LinkedIn updates and live videos from Periscope.
Meet the team
In the meantime here is who you need to follow to get all the backchannel updates as they happen.
Kate Graham – @kategraham23
Michelle Parry-Slater – @MiPS1608
Alistair Cockroft – @acockroft
Susie Finch – @susiefinch
Julie Drybrough – @fuchsia_blue
Andy Nock – @andynock83
Sam Taylor – @samt_el
Dorian Dandridge – @ageingworkforce
Sarah Hetherington – @SarahLHeth
Kim George – @KimSGeorge
Also don't forget to follow:
Don Taylor (Conference Chairman) – @DonaldHTaylor
Learning Technologies official feed – @LT16UK
Learning and Skills official feed – @LAS16UK
All session tags are detailed below (note there aren't specific tags for the keynotes, just follow the overall #LT16UK hashtag during these times).
Day one: Keynote: Triggers – Creating Behaviours That Last, Dr. Marshall Goldsmith
Dr. Marshall Goldsmith is the world authority in helping successful leaders achieve positive, lasting change in behaviour: for themselves, their people and their teams. In this interactive keynote, Marshall will begin with a discussion of how triggers in our environment can easily throw us off course and stop us from becoming the person we want to be. I'm looking forward to this as a bit of a change in direction from keynotes in recent years. Less focus on technology but should be fascinating as we all have behaviours we want to change or create!
Day one: 11.10 – 12.20
Day one: 13.50 – 15.00
Day one: 15.30 – 16.40
Day two: Keynote: Today's Change, Tomorrow's Work: The Fundamental Shifts of the Future, Ben Hammersley
Opening day two of the conference, Ben Hammersley will scan the horizon of technological and societal change and ask how fit for purpose our traditional workplace models are. Technology, underpinned by the internet, is changing the way we work, live and learn. How will abundant information, ultra-connectivity and a global economy transform things? And how will our ideas of working and of learning have to shift to keep up?
Day two: 11.30 – 12.30
Day two: 13.50 – 15.00
Day two: 15.30 – 16.40
For the full conference programme and to pick which sessions you'd like to tune into, cliquez ici. There is also a programme of seminars in the exhibition which includes our sessions on the initial results of the Learning Technology Survey 2016. If you're coming along be sure to stop by the Fosway Analyst Lounge and say hello. If not then check out the backchannel and we look forward to reflecting on the event here very soon.