LEARNING TECHNOLOGIES 2019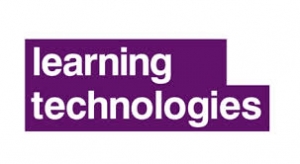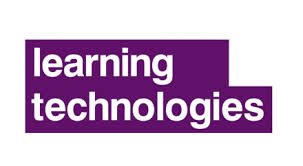 Now in its fourth year, the Digital Learning Realities research is brought to you by Fosway Group and Learning Technologies – and its supporting community of over 10,000 L&D professionals worldwide – The Learning and Skills Group. The goal is to provide the definitive research on the digital learning market. This year's research is STILL OPEN and we are sharing interim results to coincide with Learning Technologies 2019 in London. We'd love to get your input into the largest cross section of digital learning customers and suppliers in the world, to create a much needed independent barometer of the digital learning market. Over 800 L&D professionals have taken part already this year and there's still time to have your say. Below are details of other Fosway activity at the 2019 event and a link to last year's research results.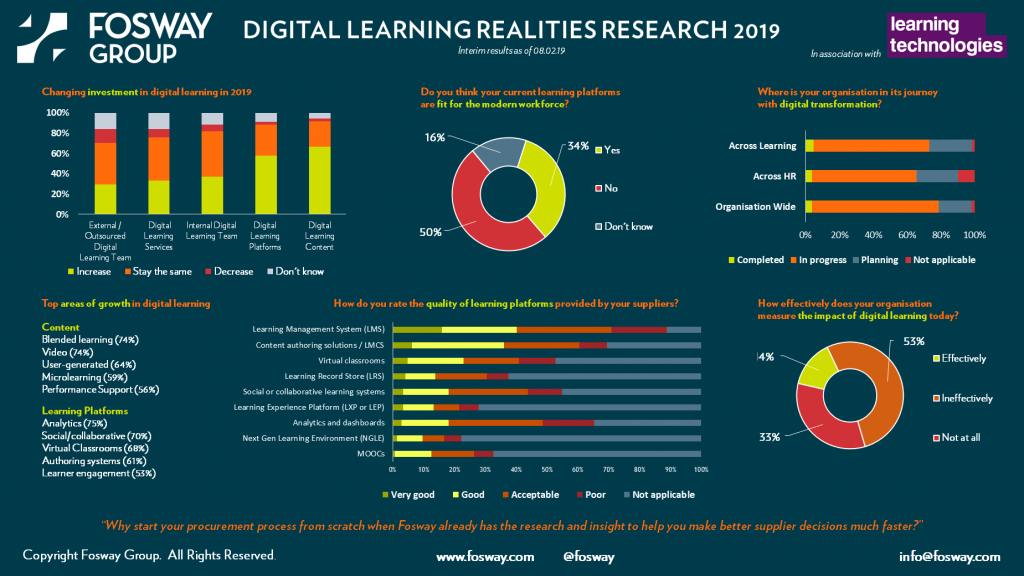 Presentation: What's happening in the digital learning market – your inside track

Don't believe the hype. At Learning Technologies, every year you'll hear every supplier say they have the best solution or are using the most innovative new tools. And cutting through the noise to understand which providers will prove good partners in digital learning, and which solutions suit your unique organisational context can be tough. Which is why David Wilson and David Perring of analyst Fosway Group took to the stage in the conference, to help with insight and advice on:
The critical drivers and market trends to watch – from AI to analytics to Agile
How to evaluate the best solution for you
Managing digital learning innovation
Making better buying decisions faster
Brand new data from the 2019 Digital Learning Realities research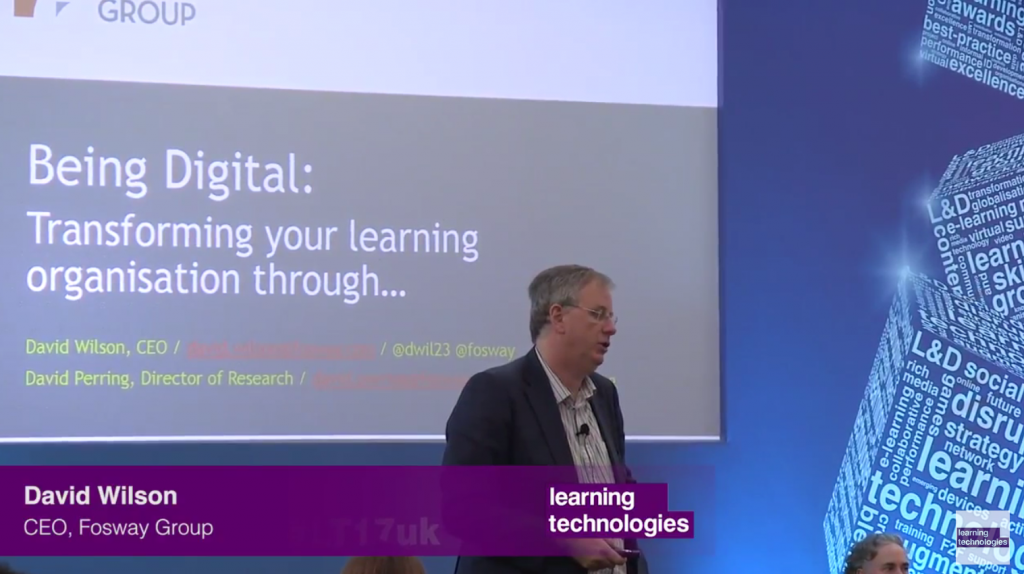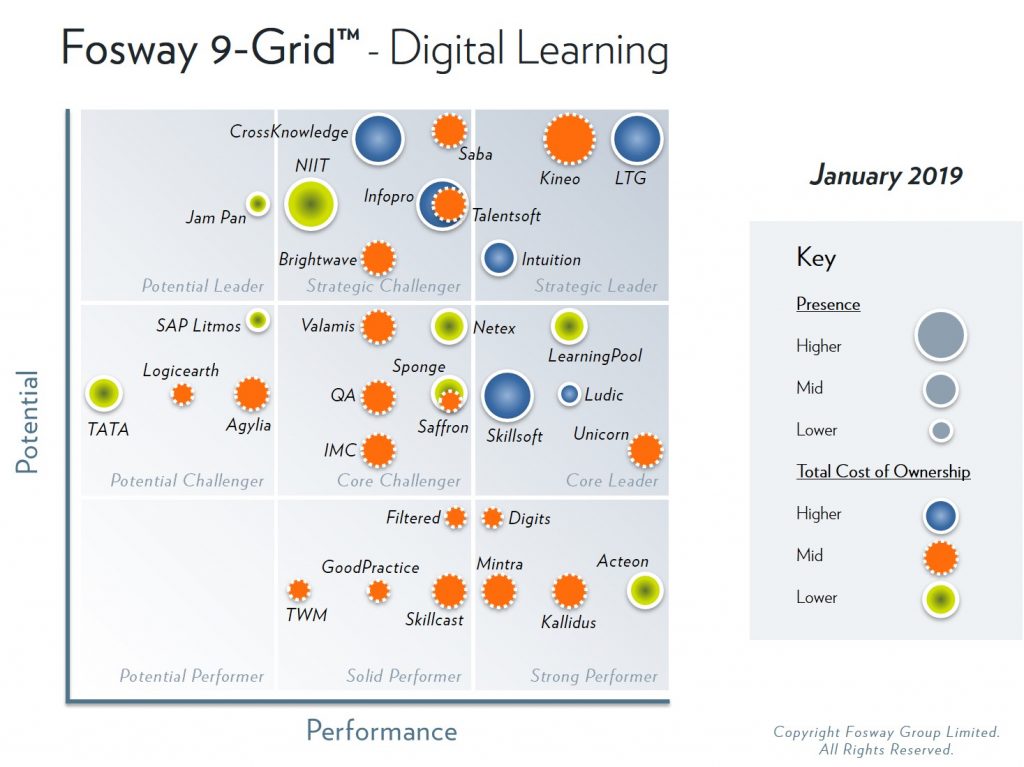 Presentation: Behind the 9-Grid™
Which digital learning vendors really perform the best? Should you buy an LMS, or an NGLE or LXP? Look at the Fosway 9-Grids™, the only industry analysis of European learning technology vendors. With the new 2019 versions just announced, find out how they are created, and more importantly, why YOU should use them to help make better buying decisions for digital learning. Download the full presentation from David Wilson's day two seminar at Learning Technologies 2019.
Digital learning resources
You can still download the 2018 research: The Truth About Digital Learning

How does your experience of digital learning compare with others? Which technologies are really working in L&D and which are just hype or wishful thinking? In the 2018 Digital Learning Realities research report, we explore the truth about digital learning. This topic was also discussed in more detail at last year's Learning Technologies conference in a unique roundtable session with David Wilson and David Perring helping attendees make informed decisions about their digital learning solutions and investment. You can download a full copy of the presentation here. The practical real-world insights include:
How L&D budgets and skill sets are changing with the growth of digital
Who's really using what technologies today (and what you'll be using tomorrow)
The implications for your current learning systems and content
Making sense of the market and managing your suppliers
Brand new data from the 2018 Digital Learning Realities research
TAKE PART IN THE 2019 DIGITAL LEARNING REALITIES RESEARCH NOW – STILL OPEN