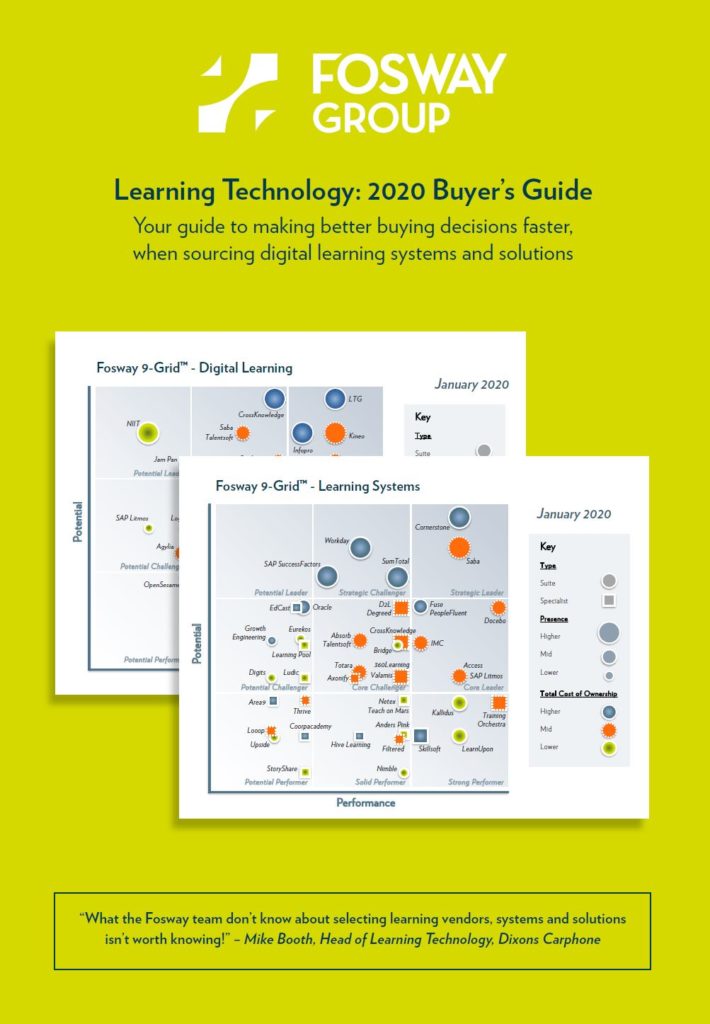 Learning Technology: 2020 Buyers Guide
Walk around the Learning Technologies exhibition or look at any supplier website and you'll be bombarded by messages about the latest and greatest learning technology solutions. Some are innovative, some are the same as many others. Some may be gamechangers, whilst others will be more style than substance and should be avoided!
How do you tell the difference, and how do you determine which might be the best options for you to consider? How do you cut through the hype and figure out what you need and how to make digital learning platforms, content and resources work effectively together?
This guide aims to highlight the key trends in digital learning taken from our latest research, share our 2020 supplier analysis via the Fosway 9-Grids™, provide essential tips when looking for new suppliers and give insights into how Fosway helps organisations like yours make better buying decisions.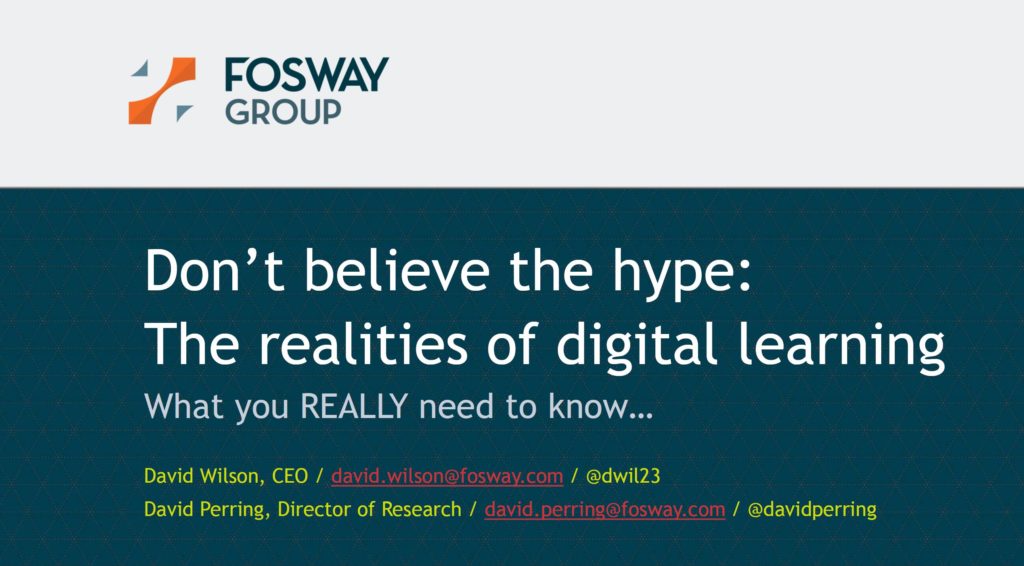 It's hard to keep up with the fast pace of change in digital learning today and create experiences that measure up to what we consume in our personal lives. So which solutions do you really need? What technology could really make a difference to what you're doing with L&D in your organisation? And what's just window dressing or wishful thinking? David Wilson and David Perring revealed insider insight that gets beyond the hype to what really matters in learning technology today – and tomorrow – at this year's Learning Technologies conference. Download the full slides now to see what's what.
Better buying decisions
Fosway's goal is to help you make the best decisions quickly for your organisation and your people. Wherever you are in your journey with learning innovation, and whatever your roadmap and drivers for change are, our analysts can help you by being an expert 'critical friend' and sounding board to validate your current thinking or help accelerate and de-risk your future buying decisions.
We have the data, the network and the experience to give you an inside track into any potential suppliers you are thinking of working with, as well as input into your digital learning strategy and projects.
Why start your procurement process from scratch when we already have the research and insight to help you make better supplier decisions much faster?