October 2016
HR Technology in Europe: Key Trends and Differences

With all the talk of transforming HR, we need to also understand the corporate realities as well as the global market trends and technology possibilities. Based on Fosway's latest 2016 European research data and analysis, David Wilson, CEO of Fosway's Group, Europe's No. 1 HR analyst, discussed the critical market differences in the European HR technology market at InfluenceHR 2016. He explored the implications for U.S. and global vendors, including corporate trends and realities and Fosway's latest vendor analysis for next-generation HR, talent, and learning.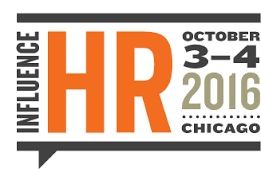 With equal parts excitement, trepidation, and uncertainty, executives who market to business buyers have a decision to make: Operate based on yesterday's playbook and lose slowly or discover and brave a changing world where careers are made or broken. Only InfluenceHR brings together industry experts, analysts, marketers, and HR buyers to make sense of the shifting mosaic of HR technology and services.
Read More
To read this piece in full or download a pdf copy - and access many more like it - simply log-in below and read on. Or register if you're yet to subscribe with us.