5 Minute Read
Case study: Toyota Motor Europe

Learning systems selection
Toyota Motor Europe (TME) approached Fosway Group to provide independent research and advice while reviewing their options for a new Learning Management System (LMS). With help from Fosway's unique market insights into LMS vendors and deep understanding of corporate learning, TME selected a new cloud-based LMS which they are currently implementing.
Context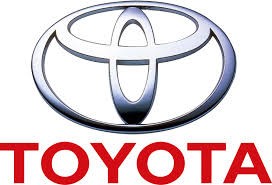 Toyota is one of the world's leading motor manufacturers, with nearly 350,000 employees and 53 overseas manufacturing companies in 28 countries and regions. Toyota's vehicles are sold in more than 170 markets. Toyota's vision is to 'lead the way to the future of mobility'.
Based in Belgium, Toyota Motor Europe (TME) is a large, complex operation with a diverse training audience. It has over 30 National Sales and Marketing Companies (NMSCs), and nine manufacturing plants across Europe, working in 30 languages and in 48 countries. In addition, it supports approximately 3,000 retailers across the entire region. Overall, this represents approximately 80,000 potential learners with a wide range of job roles and learning needs.
After 10 years of using the same LMS solution TME, as part of its ongoing focus on continuous improvement, identified the need to re-assess its options for a learning platform; one that would meet its future needs and support new methods of delivering learning.
TME has a small, but very experienced and capable team of learning technology professionals, but recognised that to accelerate their learning technology decision making and de-risk the process, external help was required. They identified that they needed support across some key areas: gathering existing and future requirements, gaining external market insight on vendor options, identifying best practice from other corporate organisations in Europe and helping structure the overall selection process to ensure it was streamlined, but robust.
The brief
TME wanted help to:
• Verify TME's current and future LMS requirements
• Understand their market options going forward
• Perform a comparative assessment of how well their existing solution measures up against the wider market place
• Identify alternative LMS options that would provide a successful platform for the future
Fosway was able to support these goals with an effective and efficient process that provided the resource, stakeholder engagement, market and system insights, plus the analysis, that enabled TME to make the right decision regarding its future strategic direction and learning platforms. As with many of our advisory engagements, Fosway performed a number of roles, supporting the internal team by acting as analyst, critical friend and facilitator.
What happened next?
Given the brief, Fosway recommended two distinct phases of activities with the following high level project structure:
• Phase 1 included: the definition of requirements, supporting the development of a business case and conducting a request for information (RFI) process to establish the potential options for a future LMS vendor
• Phase 2 included: supporting the request for proposal (RFP) process, the analysis, due diligence and final LMS selection
The requirements gathering process in Phase 1 involved working with central training teams based in the Head Office in Brussels and representatives based in the NMSCs from across Europe – a truly collaborative approach. Their involvement was key to ensuring any new solution was able to drive performance and deliver better business results. This continued in to Phase 2 of the project with 'hands-on' evaluations of the final potential LMS solutions.
The decision by TME at the end of Phase 1, was to commence a formal selection process. Working with the team at TME, the Fosway analysts were able to guide them through our well-established process. This enabled ME to shortlist and make the final selection, being confident that all the requirements were met and the process was fair but thorough.
Underpinning this process, was Fosway's access to our own independent market and vendor research, referencing current and in-depth data drawn from extensive experience of corporate clients and vendors alike. This aspect of the process makes Fosway uniquely positioned to accelerate and de-risk decision making when a client is investing in new learning or HR technology.
The results
Once the vendor had been selected, the project to migrate the new LMS commenced. While much of the internal resource is occupied in this significant project, Fosway was once again able to provide additional insights for TME to:
• Anticipate the business as usual (BAU) processes and documentation that would be required to operate the LMS successfully
• Identify vendors that could support TME with its ongoing digital learning development
Natalia Rud, Manager Learning Technologies at TME, explains, 'Fosway has supported us through every stage of our decision making, right from the initial gathering of our needs, through to the final selection of a learning solution and vendor that could meet these and importantly fit with our culture. Their insight and understanding of the European corporate learning and the learning technology sector, combined with their independent guidance, really sets them apart. Adopting a flexible and pragmatic approach they have, helped us to structure and apply an effective and efficient selection process, which added lots of value.'
Adrian Jones, Fosway Corporate Services Director, commented, 'As with all our advisory projects, the key to delivering a successful outcome for TME was to first really understand the need and then tailor our analysis and market assessment, offering contextual advice and support. Working collaboratively alongside the internal teams we were able to partner with them and help TME to make informed choices throughout the process.'
Recommended Fosway reading
For further Fosway analysis relating to this case study, please see the following papers or resources:
• Fosway 9-Grid™ for Learning Systems
• Digital Learning Realities 2017
• Article: Exploring the digital learning realities in 2017
• PLASMA Learning Cycle Checklist
Accelerate and de-risk
To talk to us about our research on learning and talent systems, or to discuss what it might specifically mean for your organisation please contact us directly.
We will use our independent expertise to provide you with the guidance you need to accelerate and de-risk your decisions. We have a wealth of experience, tools, research and profiles at our disposal.
We don't have any products to sell and we have no vested interest to bias your outcomes. We concentrate on pragmatic, independent advice.
Accuracy of information and warranties

The analysis and recommendations made in this document are based on the information currently available to Fosway and from sources believed to be reliable.
Fosway disclaims all warranties as to the accuracy, completeness or adequacy of such information. Fosway will have no liability for errors, omissions or inadequacies in the information contained herein or for interpretations hereof.
Opinions expressed herein are subject to change without notice. All content is copyright Fosway limited unless otherwise identified. All rights reserved.
Discover more about working with the Fosway team