LEARNING TECHNOLOGIES 2020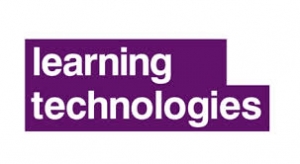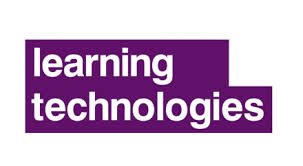 Now in its fifth year, the Digital Learning Realities research is brought to you by Fosway Group and Learning Technologies – and its supporting community of over 12,000 L&D professionals worldwide – The Learning and Skills Group. The goal is to provide the definitive research on the digital learning market with input from the largest cross section of digital learning customers and suppliers in the world, to create a much needed independent barometer of the digital learning market. This research was created before COVID-19 hit Europe at the beginning of 2020. Subsequent research was carried out during the year into the impact of the pandemic on digital learning. The links are below and it is interesting to compare the 'before and after' with regard to certain solutions.
Presentation: Don't believe the hype – the realities of digital learning in 2020

It's hard to keep up with the fast pace of change in digital learning today and create experiences that measure up to what we consume in our personal lives. So which solutions do you really need? What technology could really make a difference to what you're doing with L&D in your organisation? And what's just window dressing or wishful thinking? Our CEO, David Wilson and our director of research, David Perring, reveal insider insight that gets beyond the hype to what really matters in learning technology today – and tomorrow. Watch the recording to hear:
The tools and technology being used by leading learning teams across Europe
How to filter the features and functions that you need
The latest learning platforms and content strategies
Making better buying decisions faster
Headlines from the 2020 Digital Learning Realities research, hot off the press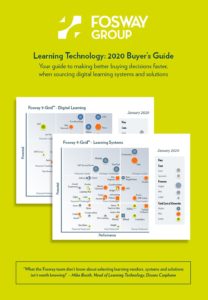 Learning Technologies Buyers Guide
Walk around the Learning Technologies exhibition or look at any supplier website and you'll be bombarded by messages about the latest and greatest learning technology solutions. Some are innovative, some are the same as many others. Some may be gamechangers, whilst others will be more style than substance and should be avoided!
This guide aims to highlight the key trends in digital learning taken from our latest research, share our 2020 supplier analysis via the Fosway 9-Grids™, provide essential tips when looking for new suppliers and give insights into how our analysts help organisations like yours make better buying decisions.
COVID-19 update

As the response to the COVID-19 pandemic shifts gears across Europe, we have gathered new research into the impact it is having on corporate Learning & Development. We believe it's important to cut through the noise and understand how the changes to working and learning are affecting L&D budgets and spend – but also what's working and what's not in supporting people through this tough time.
There was inevitably going to be a move to more digital learning from face-to-face training of course. But there are deeper shifts happening here and these initial results show that L&D might never be the same again. Read the key lessons learned and download the infographic here. 

DISCOVER MORE OF OUR LEARNING RESEARCH