HR Tech World Spring 2016 Research and Resources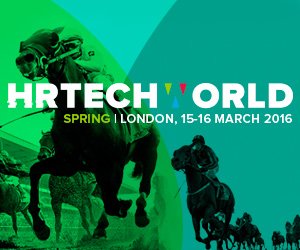 HR Tech World Spring landed in London on 15 and 16 March 2016 and once again, Fosway Group was part of the action.
As the official research partner of HRN, we have been sharing the analysis of the most recent results from nearly 500 European HR professionals. And the next phase of the research, now in its third year, is due to launch shortly. In addition to presenting the latest insights in London, our analysts were in attendance and will be reporting back on the key themes and trends to emerge from the conference.
HR Critical Realities Report Series
After our second year and over 400 responses to our independent survey with HRN, the realities of HR in Europe are becoming clearer. Whether it's the top levers for success, the top HR priorities, Cloud HR or the drivers for changing HR systems – our data is telling some interesting stories. There are four reports in the series, all now freely available to download here.
Programme de recherche
The next phase of the research will extend the scale of our insight and deliver deeper understanding of key areas beyond technology trends and adoption. Starting in May 2016, we will begin exploring the next level of detail on the solutions being  delivered by HR suppliers. The unique goals of the research include providing a comprehensive assessment of how successfully vendors and suppliers are currently serving users of HR technology. Customer satisfaction data will be gathered at both segment and supplier level, and valuable market sizing information collated.
Those that take part in the research receive priority access to the reports. Look out for the invitations from HRN and Fosway to get involved. These will arrive shortly and we look forward to your input and insights. If you are not already on our distribution list and would like to take part in the research, drop us a line via [email protected].
The Realities of HR Tech in Europe: Key Drivers for Change and Success

11.35am, 16 March, HR Technology Track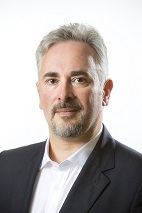 With the shift to Cloud and shift to focus on the user experience rather than just on functional administration, HR Technology is undergoing massive changes. But what are the realities of those changes for European companies? And what is driving success? Understanding these trends could be the difference between success and failure. In this session, attendees discovered real insights into what's driving HR in the some of the world's leading organisations.
David Perring, Fosway's Director of Research referenced the latest cross-European research by Fosway Group and HRN. He also provided our analysis of the realities of the changes in HR technology in Europe and identify the key drivers and barriers for success in 2016. The slides from the session are below and if you would like a copy or to discuss any aspect of the research, contact him directly via [email protected].