DIGITAL LEARNING REALITIES 2017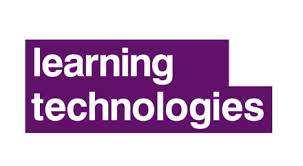 Fosway Group has joined forces with Europe's leading workplace learning event – Learning Technologies – and its supporting community – The Learning and Skills Group in a unique strategic research partnership. The goal is to provide the definitive research on the digital learning market in Europe.
Launched in 2015, the research programme is an ongoing initiative with updates shared at regular intervals via live events and webinars. The partnership is gathering data from Europe's largest cross section of digital learning customers and suppliers to create a much needed independent barometer of the learning technology market in Europe.
We are passionate about bringing clarity to what can be a market dominated by hype, fads and pseudo-trends. It's important to uncover the realities of digital learning to get to the heart of what's really working – and not working – for organisations in practice as well as their experiences with digital learning suppliers. It's about more than just the tools and technologies. Whilst learner engagement as a whole has risen, there are still significant issues concerns over the quality of the customer experience and creating a strategy that delivers sustainable business impact.
Over 1100 L&D professionals took part in this year's research. The initial headline results, announced at Learning Technologies 2017, are available to view now with the full report and in-depth analysis to follow next month. The 2016 analysis can be found below.
Catch up with the 2017 market and solution trends in our 9-Grid™ reports