BEHIND THE FOSWAY 9-GRIDS™
We get asked a lot about what's behind the analysis that goes into each of the Fosway 9-Grids™. And the answer is a lot! Whenever we start a new 9-Grid™ there is usually a 3+ year process behind it that builds on pre-existing research. Each 9-Grid™ then includes data from the following:
Fosway's Corporate Research Network members
Structured roundtables and qualitative research
Corporate enquiries and private advisory insights
Public research process/surveys
Structured data capture – functional and non-functional
Independent vendor briefings/demonstrations
Formal customer reference process
Customer satisfaction data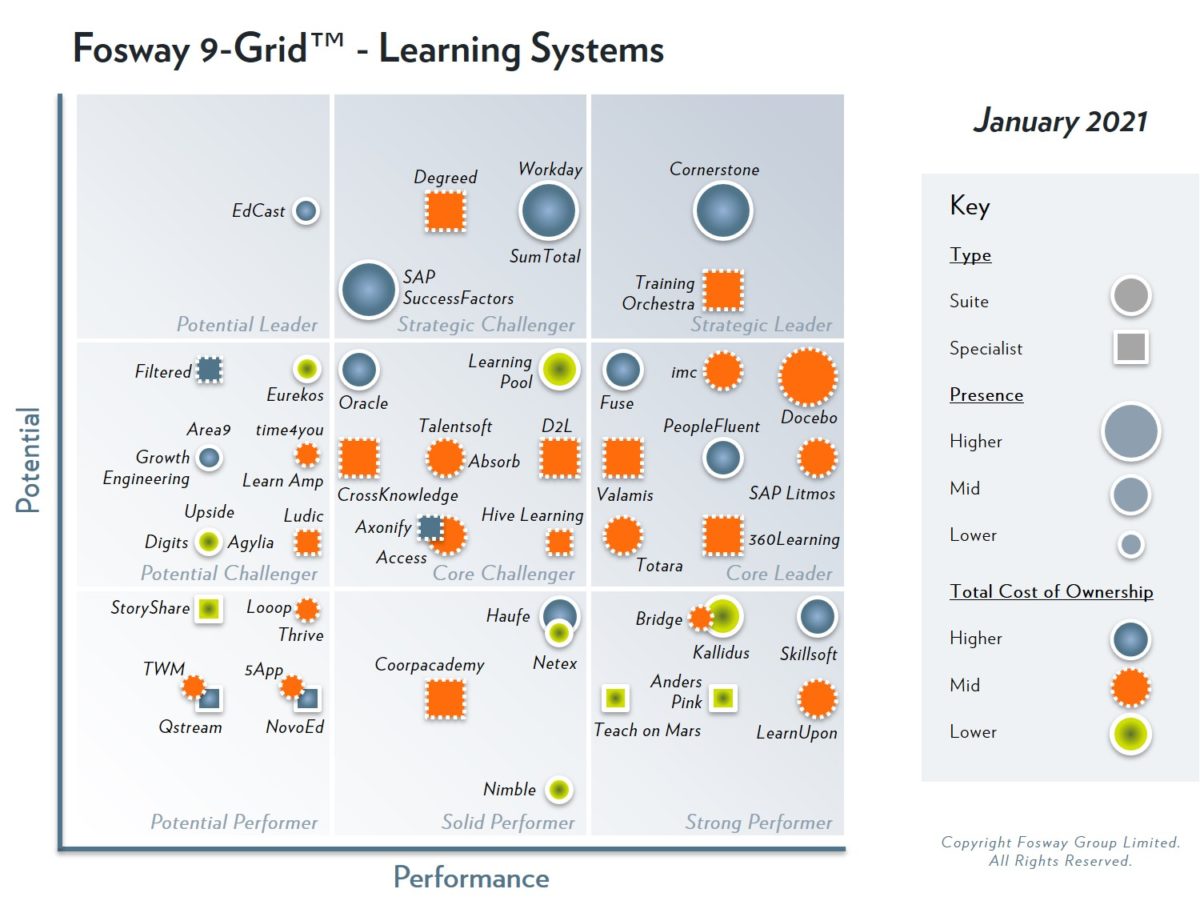 DOWNLOAD THE DETAIL
All the detail behind 9-Grids™ can be found in this overview presentation, first delivered in 2019 and which we continue to build on every year. It highlights the inclusion critieria for vendors that appear on each of the Fosway 9-Grids™ and lifts the lid on the thousands of data points involved in each analysis throughout their annual cycles.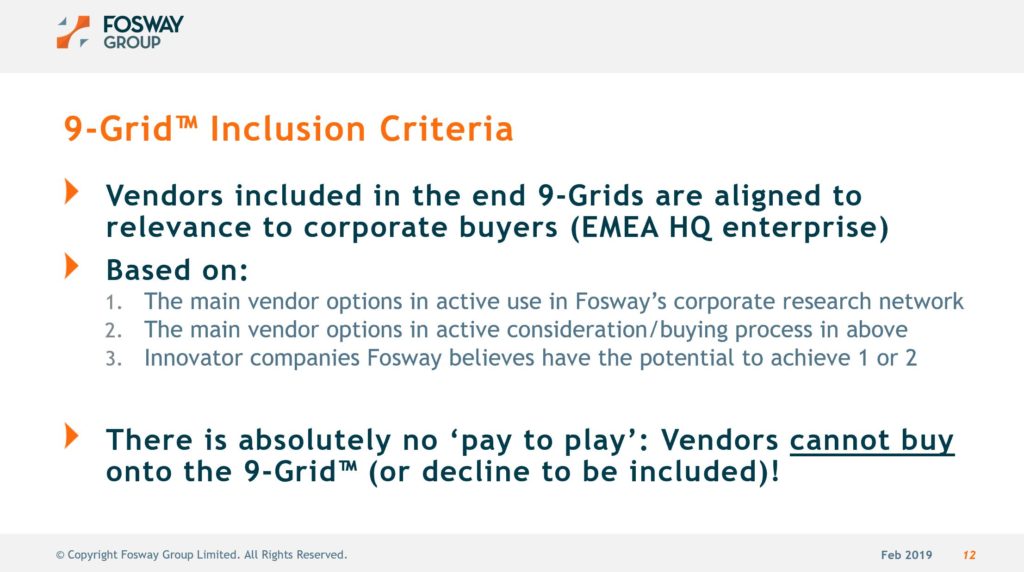 NEED MORE DETAIL? JUST ASK
Our analysts work on the 9-Grids™ all year round so you don't have to! Each analysis is an annual cycle that builds over the year, so what you see on the diagram really is just the tip of the iceberg in terms of the data and insight we have about each vendor on every 9-Grid™. The goal of the research is to help HR, talent and learning professionals make better buying decisions. If you're still unsure of the process or how the 9-Grids™ can help you, leave us your details and one of our team will be in touch to share more about how we work with corporates, vendors and the rest of the market.