Success!
Thanks you for subscribing to the Fosway Group. To view your account click here.
Recent content:
Alternatively, check it out some of most recent exclusive content below
Kate Graham
15 Minute Read
Maximising the Business Impact of Learning

September 2017
Moving beyond evaluation and embracing impact as a central ethos for L&D

With all the change and new technology options available in learning and development, it is sometimes easy to focus only on the 'what' and the 'how' but not on the 'why'. Learning should be a strategic investment that drives business performance and builds business capability. But how do you measure the impact it really has, or go about truly maximising that impact? […]
Kate Graham
15 Minute Read
Delivering Next Gen Learning Engagement

June 2017
Why learning management systems need to evolve into learning engagement systems

As much as they have been pivotal in delivering learning transformation, learning management systems have also become a source of frustration and dissatisfaction for corporate learning. If LMS's are to prosper in the future, they need to take on a new role, one that they have often failed to do in the past; the role of stimulating and managing learning engagement. This Core Insights paper explores how they can evolve to do just that. […]
Kate Graham
10 Minute Read
Presentation
InfluenceHR 2016

October 2016
HR Technology in Europe: Key Trends and Differences

With all the talk of transforming HR, we need to also understand the corporate realities as well as the global market trends and technology possibilities. Based on Fosway's latest 2016 European research data and analysis, David Wilson, CEO of Fosway's Group, Europe's No. 1 HR analyst, discussed the critical market differences in the European HR technology market at InfluenceHR 2016. He explored the implications for U.S. and global vendors, including corporate trends and realities and Fosway's latest vendor analysis for next-generation HR, talent, and learning.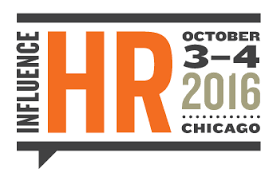 With equal parts excitement, trepidation, and uncertainty, executives who market to business buyers have a decision to make: Operate based on yesterday's playbook and lose slowly or discover and brave a changing world where careers are made or broken. Only InfluenceHR brings together industry experts, analysts, marketers, and HR buyers to make sense of the shifting mosaic of HR technology and services. […]