Our director of research, David Perring shares his insights on the future of HR systems, based on our latest research.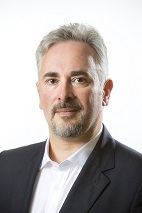 I see a lot of HR systems and solutions. I have spent the last eight years talking to customers, talking to suppliers, conducting functional audits and watching demos trying to understand what works, what doesn't and how it aligns to employer and employee needs. That is my working life, 24-7. Occasionally, too, I even dream about HR solutions – but mostly I try to wrestle with what HR does, and what organisations or employees want – kicking questions about early in the morning – about how at a human level do HR solutions do good.
(Yes – I am really in that deep)
Now the prospect of spending two whole days at an HR tech event is not one that fills me with excitement and I don't expect to meet too many things that are new or surprising. I have spent the previous 365 days looking at this space year on year. So, I hope you'd appreciate that seeing the same old things over and over again might make you a little jaundiced and a little jaded.
But, having spent time at HR Tech World – now rebranded as Unleash – in Amsterdam last month, I honestly believe we are seeing the first signs of something that will come to define the HR solutions market and HR itself for the next 10 to 15 years. And that has been genuinely energising and invigorating.
And whilst some more visible names in the HR Tech World – who lauded on stage at the show may have talked about personalisation and machine intelligence – what I honestly believe they have failed to label is the wider shift. Now, what I see in all the conversations of energy and authenticity I had indicates the concept of Human Capital Management as the basis of HR is about to become a side note in history or at least become a side show.
This a pivotal moment because Human Capital Management and the sub-sets of HCM found in Talent Management and Learning Management – have been the key concepts that has underpinned HR systems for the past 10 to 15 years or more.
What is ringing the changes is the growth of what I think we'll come to call Employee Relationship Management.
That's to say, how organisations build a continuous relationship between an organisation and its workers; be that employees, contractors and prospective workers.
Just as we have Customer Relationship Management – solutions that are rooted in building a continuous dialogue with individual consumers, so HCM solutions too will rapidly change their focus as we pass 2020 to address Employee Relationship Management. Solutions that place the connection between the organisation's value proposition and the worker at the fore front  in all it does, using user centred design thinking.
And I believe, maximising the quality of that relationship is the foundation of all the major changes we are seeing in the HCM market place today and will define all of the massive shifts we will see for the foreseeable future.. and unleash a new era in how the very top employers capture and hold the attention of the world's best employees.
More analysis is coming soon from our HR Realities Research in partnership with Unleash but you can already download the headlines here.