Today we're pleased to unveil our new Fosway 9-Grid™ for Cloud HCM (Human Capital Management) for the first time. We're also announcing the 2016 update to our 9-Grid™ for Integrated Talent Management (ITM).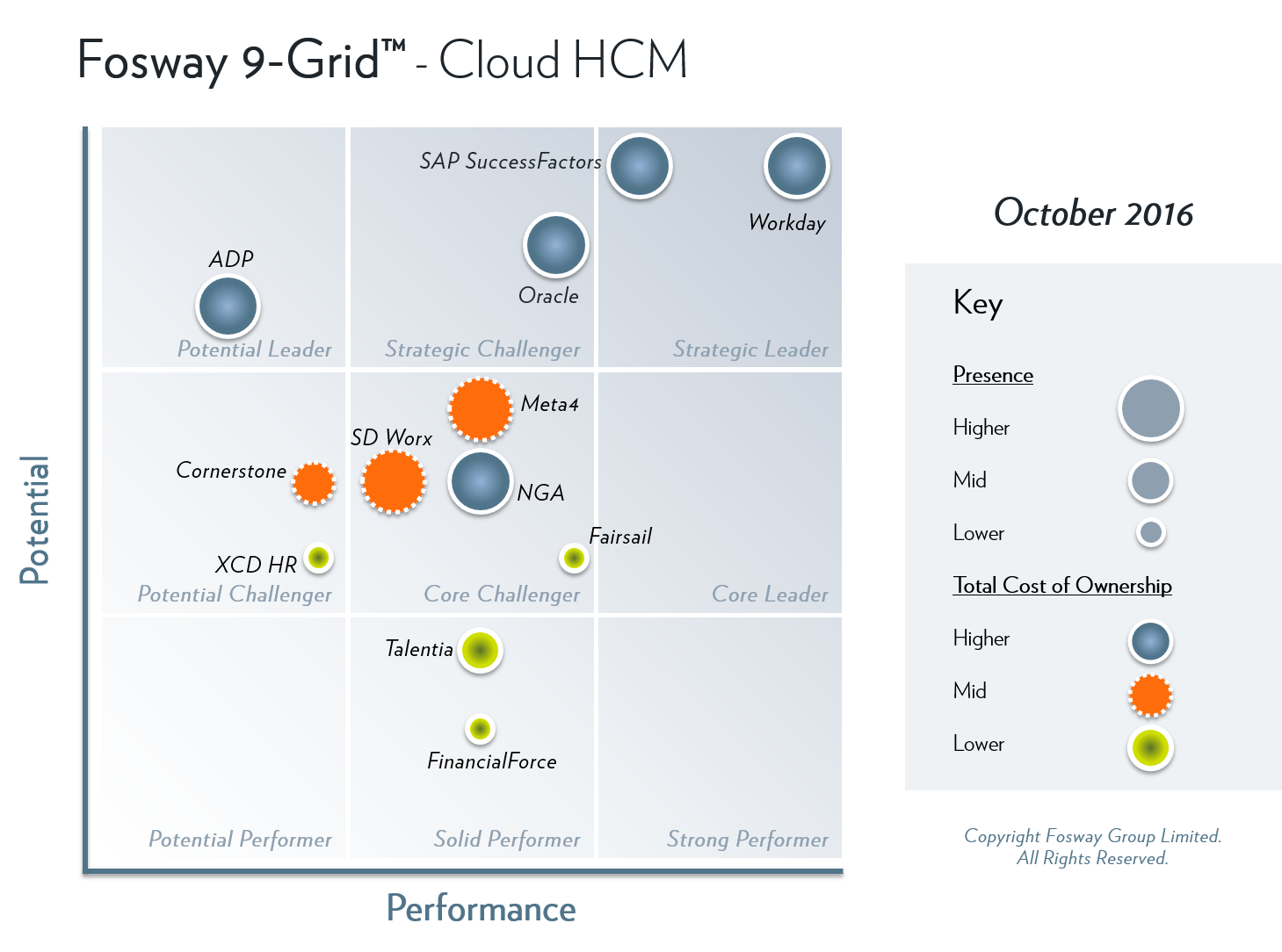 The aim of the Fosway 9-Grid™ is to provide greater context to organisations based, or operating in EMEA. The analysis uniquely captures five different levels of insight into a vendor's position in the market, showing their Performance, Potential, Market Presence, Total Cost of Ownership and expectations of their Future Trajectory.
Our research shows that organisations continue to move away from on-premise or hosted HR systems to realise the benefits offered by the Cloud, including lower IT costs, faster innovation and better user experiences. They are also seeking to simplify a complex HR system landscape scattered with multiple core HR systems and specialist functional applications.
This creates significant challenges in selecting the right solution strategy. We've been developing the new Fosway 9-Grid™ for Cloud HCM for over two years to create the only analysis specifically targeted to help HR decision makers in Europe.
The Fosway 9-Grid™ for Integrated Talent Management has also been updated. We're seeing the war for talent continue to rage, and pressure is on organisations to streamline and innovate processes at every stage of the lifecycle – from talent acquisition and recruitment, through to performance management. These are business critical challenges, so it's important we continue to provide insight and analysis that supports the buying process in this market.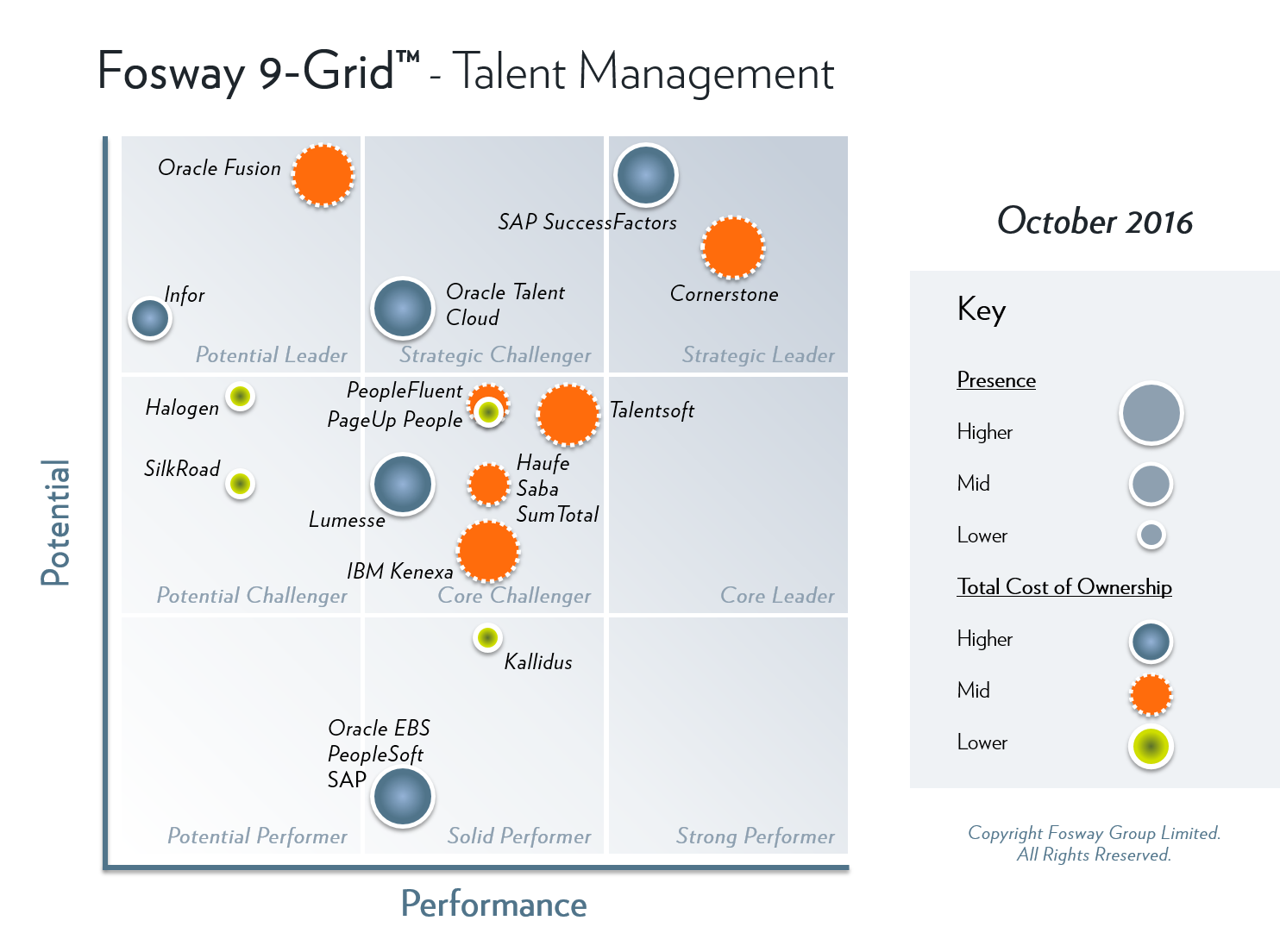 The Fosway 9-Grid™ model is now in its fourth annual research cycle and is based on independent research and insights from Fosway's corporate research network, as well as market profiling, briefing activities and customer feedback.
Each Fosway 9-Grid™ is accompanied by an analyst report, outlining some of the broader trends and context in each market. Download your free reports for both Cloud HCM and Integrated Talent Management, now including market commentaries and solutions insights.
The Fosway 9-Grids™ for Learning Management Systems, Bespoke E-learning and Authoring Tools are updated annually in January.