The 2020 Fosway 9-Grid for Talent Acquisition is now live. Last year we released our first version of this analysis as an interim take on the European market for recruitment software. The intention was always to release a full version this year, marking the move to a new annual reporting cycle.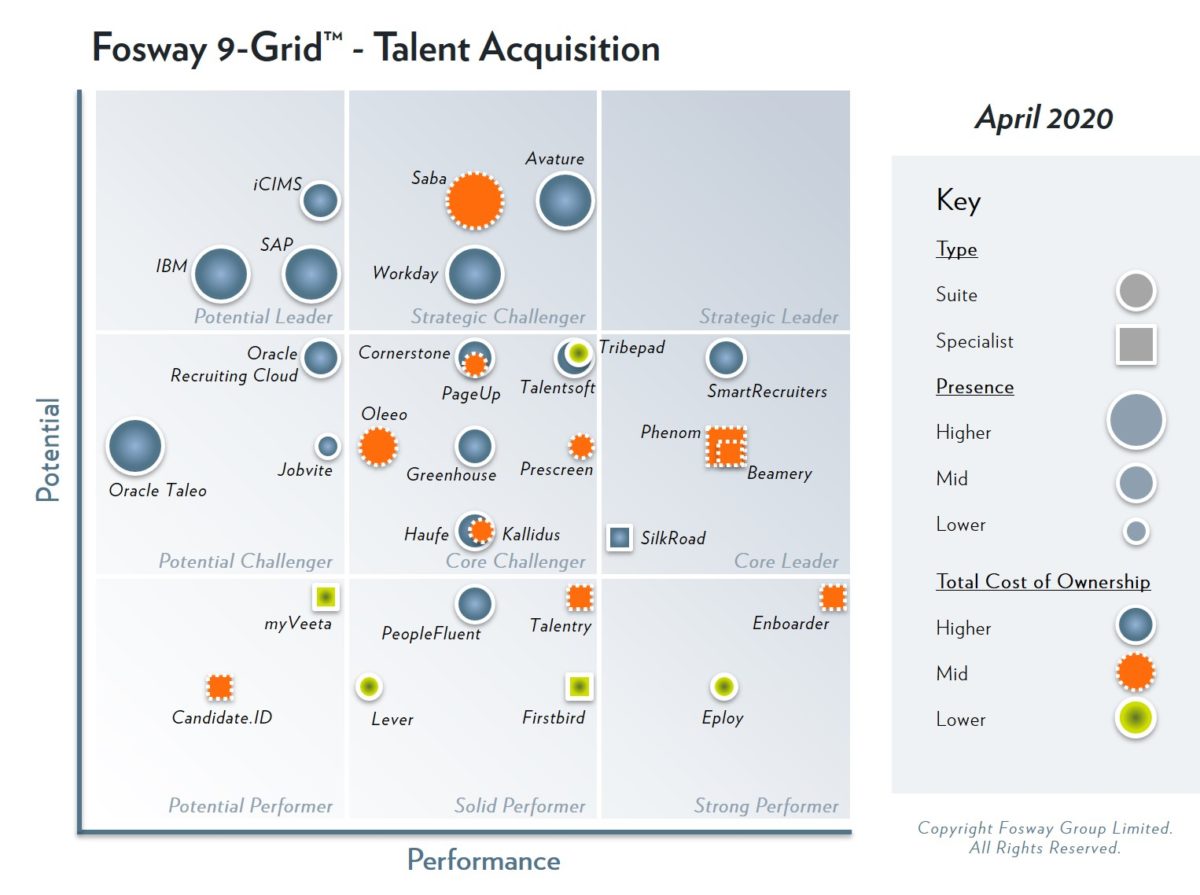 Obviously in the meantime, the COVID-19 crisis has hit, leaving its indelible mark on talent acquisition as it has almost every other area of business and life today. At a time when the majority of organisations are furloughing or laying off staff, it might feel that technology is not an important thing to think about. But the reality is that two polarised camps are emerging in recruitment. Where hiring freezes are in place, it is arguably more important than ever to maintain brand visibility and relationships with future candidates so that when things start moving again they are in a position to progress.
Meanwhile, some organisations are seeing a huge spike in demand for products and services under lockdown – so the ability to process and filter candidates at scale suddenly becomes make or break.
You can view the full 9-Grid for Talent Acquisition and download the full report including market and solution trends here.