Thank you for contributing to the
Learning Technologies Survey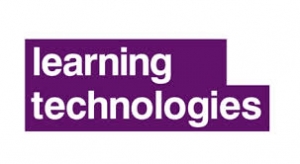 Fosway Group has been researching learning technology for over 19 years and has lots of other research and resources you might also be interested in. Our learning analyst practice provides Europe's leading independent research and advice on key trends, underlying business drivers and outcomes from Next Generation Learning.
We cover everything from learning transformation, Learning Management Systems (LMS), digital content strategies, e-learning and blended learning, authoring tools and LCMS, social and mobile trends. Our research provides the analysis and information you need to transform your learning strategies and your organisation's technology decisions. Our Knowledge Centre is full of reports, articles, presentations and other content for you to read and download completely free.
9-Grid™
9-Grid™ is a five dimensional market analysis model that is used to understand the relative position of solutions and providers in markets which include the increasingly strategic talent systems market. 9-Grid™ has been in evolution since 2008 and is driven by demand for analysis and insight designed for European-based companies. Too often, organisations have had to rely on a US-centric view. Not any more. Our 9-Grid™ models for learning are available for you to download for:
Learning Management Systems (LMS)