Learning Technologies 2016 Strategic Research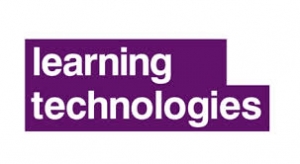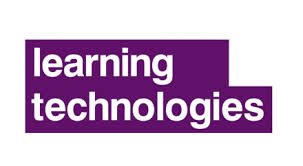 With a busy research agenda for 2016, we are hitting the ground running with Fosway's new strategic partnership with Europe's leading workplace learning event – Learning Technologies – and its supporting community, The Learning and Skills Group, to provide the definitive market barometer of learning technology in Europe.
The initial pre-survey is already live and you are invited to take part if you haven't already. It should take about 10 minutes to share your experiences with us about learning technology, the tools, systems and solutions you use, and the service and support you receive from providers.
But this is just the beginning. The research programme will be an ongoing initiative with updates shared at regular intervals via live events and webinars. We are excited to be able to gather data from Europe's largest cross section of learning technology customers and suppliers to create a much needed independent barometer of the market.
This partnership enables Fosway to also extend the scope of our research and the reach of our insights – and of course, feed that back into our continuing work and research with you as a member of our Corporate Research Network.
Research Results
The findings from the initial preliminary survey will be shared directly with all respondents once the headline results are unveiled at the Learning Technologies conference next month.
As always, individual responses will be treated in the strictest confidence and no views will be directly attributed to a company or individual.
Fosway Analyst Lounge / NEW 2016 9-Grids™

The Fosway team will be at Learning Technologies hosting the Fosway Analyst Lounge. If you're attending, please come and say hello and pick up our latest research, which includes the research infographic based on the current survey and updated 9-Grids™ for LMS, Authoring Tools, and the newly recalibrated Bespoke Learning Solutions.
If you'd like like to book a specific slot to see Adrian Jones, David Wilson or David Perring on the Fosway Analyst Lounge, please email [email protected] so we can arrange a suitable time.
 Fosway Presentations at LT2016
The Learning Market: Game Changers and the New Game Makers
11.10-12.20, 3 February, Conference Track 5
David Wilson and David Perring will be exploring emerging innovations in learning technology – not just the game changers, but those that have the power to make entirely new games.
Understanding these trends could be the difference between survival or extinction over the next 4-5 years. In an open forum, discover insights into what's happening in the world's leading organisations, and the implications for you.
Uncover the hidden realities of learning technology in 2016: The facts behind the official Learning Technologies Market Barometer
14.00, 3 February, Theatre 9
15.00, 4 February, Theatre 12
Discover initial findings and the planned programme of research with Europe's largest cross section of learning technology customers and suppliers in this must-see session.