To mark the launch of the 2020 Fosway 9-Grid™ for Cloud HR, we are providing a unique opportunity to join Fosway's founder and CEO, David Wilson, and senior HR analyst, Dr. Sven Elbert as they unpack this year's research.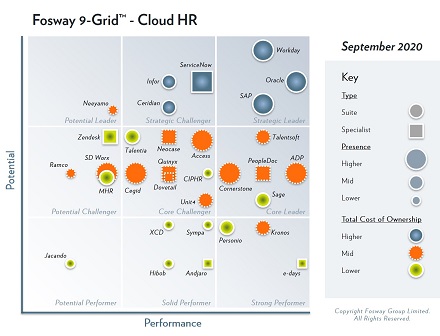 The 2020 analysis shows the far-reaching impact of the COVID-19 pandemic as HR remains in the eye of the storm, supporting people and organisations through the turmoil of the crisis. From payroll, to workforce management, to employee engagement, there is no area of HR tech that has escaped new demands during this tough time. And it is driving real innovation, often where it has been long overdue.
Join us on Monday 5 October 2020 to get your burning questions answered and join the discussion online around the 2020 research and the 9-Grid™ in general.