Fosway is marking the launch of our new HR analyst practice and our new brand with the release of the updated 2015 9-Grid™ for integrated talent management.
The new 9-Grid™ illustrates the progress of key providers in the European market in the last 12 months, including some new additions. The model helps buyers understand which solutions are best for their requirements, based on five dimensions of potential, performance, presence, total cost of ownership, and future trajectory. 9-Grid™ is the only market analysis of this kind focused on organisations in Europe.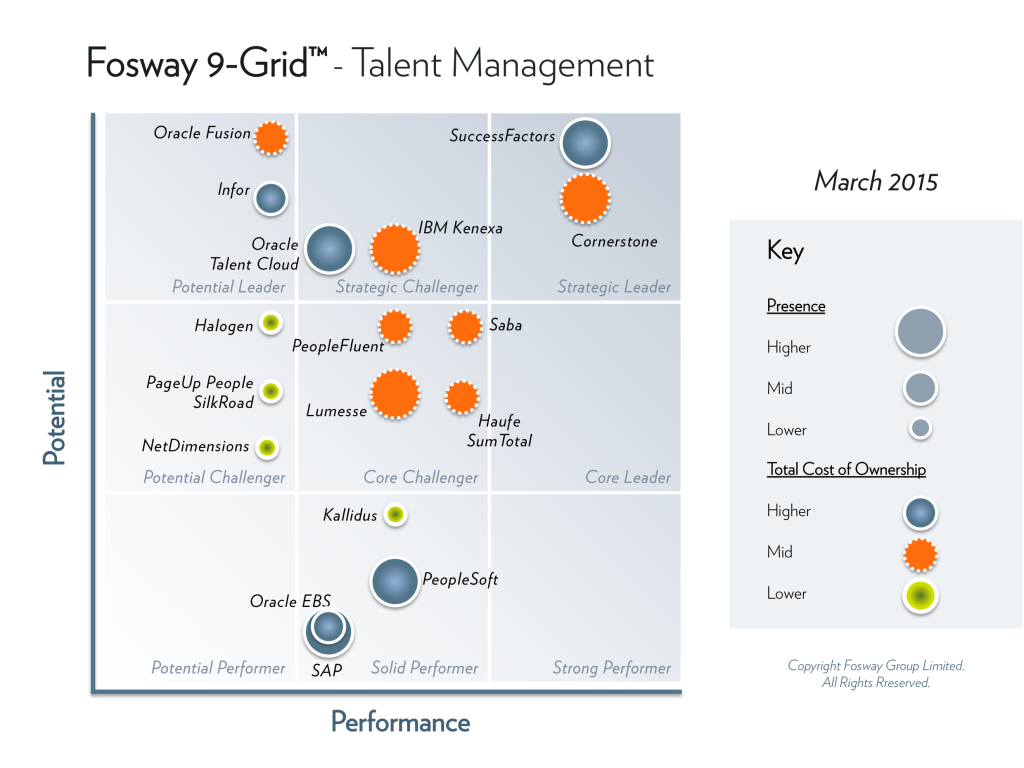 Copies of the updated 9-Grid™ report are freely available for download here.