Digital Learning
The Fosway Group 9-Grid™ report for digital learning is a multi-dimensional model that can be used to understand the relative position of solutions and providers, predominantly within the UK and European market. It allows you to compare different solutions based on their Performance, Potential, Market Presence, Total Cost of Ownership and Future Trajectories across the market.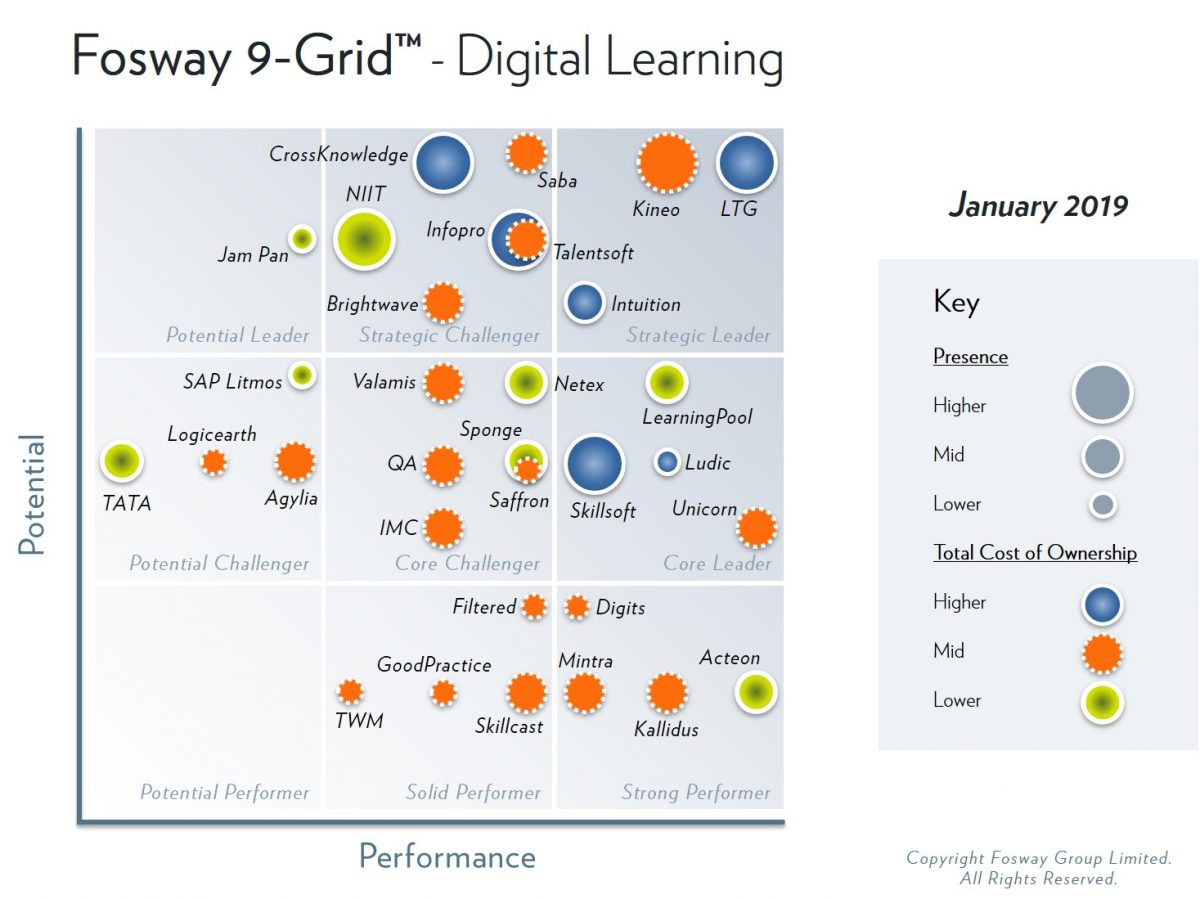 Download your free copy of the report below which includes a full summary of the latest market and solution trends in digital learning. In order to understand how to interpret our 9-Grid™ model properly, we strongly recommend that you read our background paper 'Introduction to the Fosway 9-Grid™' which explains the model in detail.
2019 highlights the continued evolution in digital learning away from pure-play e-learning and an obsession with content. The scope of digital learning now includes the full range of solutions available (content, platforms and services), the range of learning experiences and formats offered across the learning cycle, and the range of learning contexts supported within customers e.g. induction for new starters, systems training, leadership and management, as well as a breadth of sector focus i.e. finance, telecoms, retail.
There is a very important difference between 9-Grid™ and other analyst models. In the 9-Grid™ all of the nine zones have value, and more interestingly, have an associated set of actions that can help you to maximise the value of the relationship with different vendors. This means that being in the top right is not the only valid selection point. For some organisations, top right may not even be desirable. There are many other zones that offer success, especially when balanced against Total Cost of Ownership.
Need input into your systems strategy and selection?